Spring is the season for renewal, regrowth and reflection.
For King & Bay, the start of spring is also an opportunity to look back on Q1 and plan for increased growth in Q2 as our companies continue to blossom.
In the desert state of Arizona, Excelsior Mining is steadily moving towards the successful conclusion of the permitting process for its Gunnison Copper Mine. Having already obtained a State operation permit, it now only requires the EPA administered federal permit (the Underground Injection and Control known as the UIC). We were pleased that a draft UIC permit was received in Q4 2017 and in February the public comment period concluded; thereby, paving the way for Excelsior to receive this milestone permit by Q2 2018. With these milestones, and after closing a US $30 million equity financing in January, spring looks to be an exciting time for Excelsior as it is set to become the first new copper mine in Arizona in over a decade.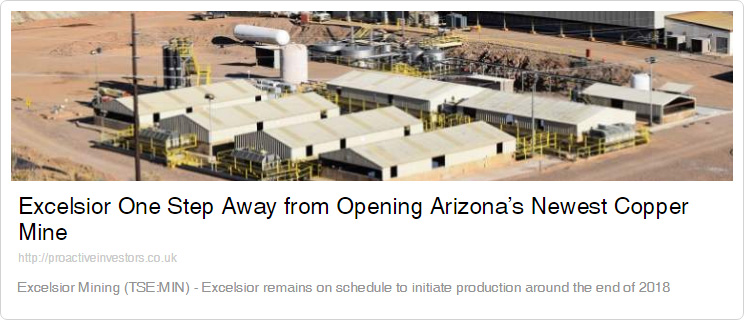 Across the continent in the Labrador Trough, one of the world's premier iron ore mining districts, Alderon saw the return of Tayfun Eldem as President, CEO, and Director. Tayfun, who served in this role between 2011 and 2015, brings with him nearly 30 years of experience in the mining industry. I can't think of a more qualified person to implement our strategic plan to fast track the Kami Project in 2018 and realize the massive economic potential this project has for Newfoundland and Labrador, Quebec and all of Canada. Just this week, another sign of renewal emerged as Alderon announced the re-establishment of its office in Montreal and the launch of a French version of its website.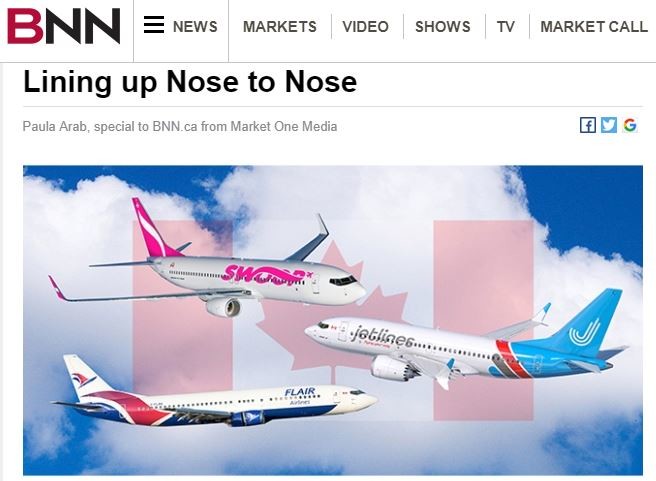 In the skies, Jetlines is determined to become Canada's first true ultra-low fare airline. This past quarter has been spent building and announcing the appointments of several key officials including Tony Lefebvre, who has over 25 years of executive experience in the industry, as an Independent Director, and filled two key executive positions with Captain Vic Charlebois as Vice President Flight Operations and Phil Larsen as Vice President Maintenance. Jetlines is also in advanced negotiations with several major aircraft lessors to secure the aircrafts required to support both its start-up and growth plans.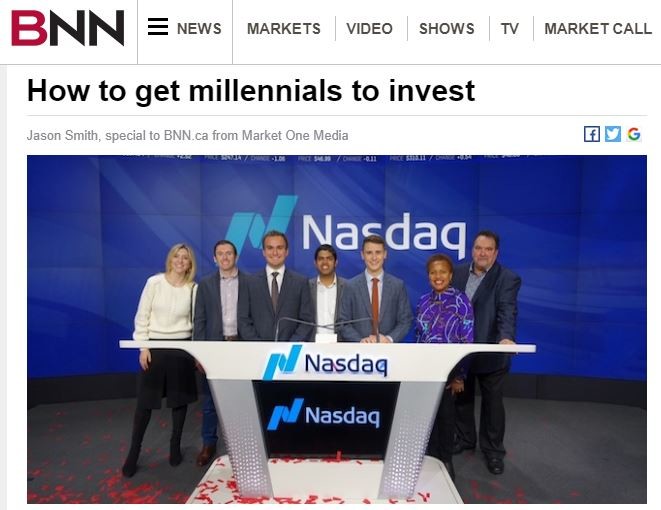 In the high-tech sector, Voleo and Xineoh -- the newest member of the King & Bay family -- witnessed several significant milestones as these promising companies continue to flourish. Voleo announced a reverse takeover (RTO) with Logan Resources in January, placing it on a track to become a publicly-traded company. On the back of investor interest in the company's prospects, Voleo also closed an oversubscribed bridge round for over CAD $780,000. In February, Nasdaq hosted the winners of the inaugural Voleo Nasdaq Equity Trading Competition for a market open and tour of their Market Site in Times Square.
Meanwhile, Xineoh spent Q1 completing proof of concept of its cutting edge, AI-backed generalizable recommender algorithm. It went live with VideoLlama and also tested its algorithm on the data of multiple companies, including a Fortune 500 sized company. The algorithm outperforms competitors both in terms of application breadth and accuracy. Xineoh's AI can be applied to most industries, especially those that are data-driven, and its long term objective is to commercialize its innovative AI through SaaS licencing agreements.
Finally, looking inwards to our own regrowth, King & Bay established an Advisory Board with a goal to broaden the knowledge, understanding, and strategic thinking of the various industries within our portfolio. The Advisory Board will provide counsel to Executive Management. With the objective of seeding future growth opportunities, it will shape and guide the strategies of King & Bay in the coming months and years.