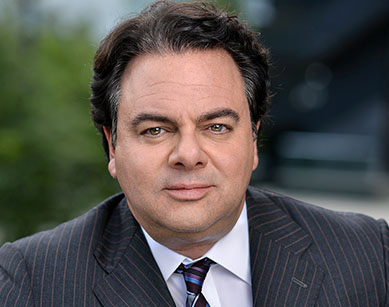 "It's not about the risk," says Mark Morabito, CEO of King & Bay West and head of several other companies, "It's about the opportunity." From mining ventures located in the boreal forests of Labrador to the deserts of Arizona, to an innovative fintech mobile app for investors, Mark Morabito knows first-hand how to pan through the rubble of risk to extract the gold of opportunity.
Mark started his career as a corporate finance and securities lawyer practising in Toronto and Vancouver. After eight years of 80 hour weeks, he decided his work ethic could be better put to use on the client side of the table. Mark's career in business and capital markets spans nearly 20 years, with a strong focus on junior mining and extensive experience in merchant banking and corporate development. A natural business leader with a knack for seeing opportunity, he has been the founder and principal driving force behind a number of successful resource development companies including Excelsior Mining.
The founder of King & Bay West, a merchant bank and public company services provider, Mark has specialized in identifying, funding, developing and managing business opportunities within and beyond the mining sector. As the Executive Chairman of Voleo, a mobile-focused fintech application company, he sees the potential of the next Facebook or LinkedIn by creating a mobile social trading platform that allows investors to interactively trade together in a new, simple and convenient way. In 2017, Mark took the leap into the promising field of artificial intelligence through King & Bay West's acquisition of Xineoh Technologies, which operates and develops advanced advertising technology and processes.
Originally from southern Ontario, Mark now calls Vancouver home. He holds a BA from Simon Fraser University and completed his J.D. at Western University's Faculty of Law.
Back to Our Team
Back to Our Team