By Mark Morabito, Founder, Chairman and CEO, King & Bay Management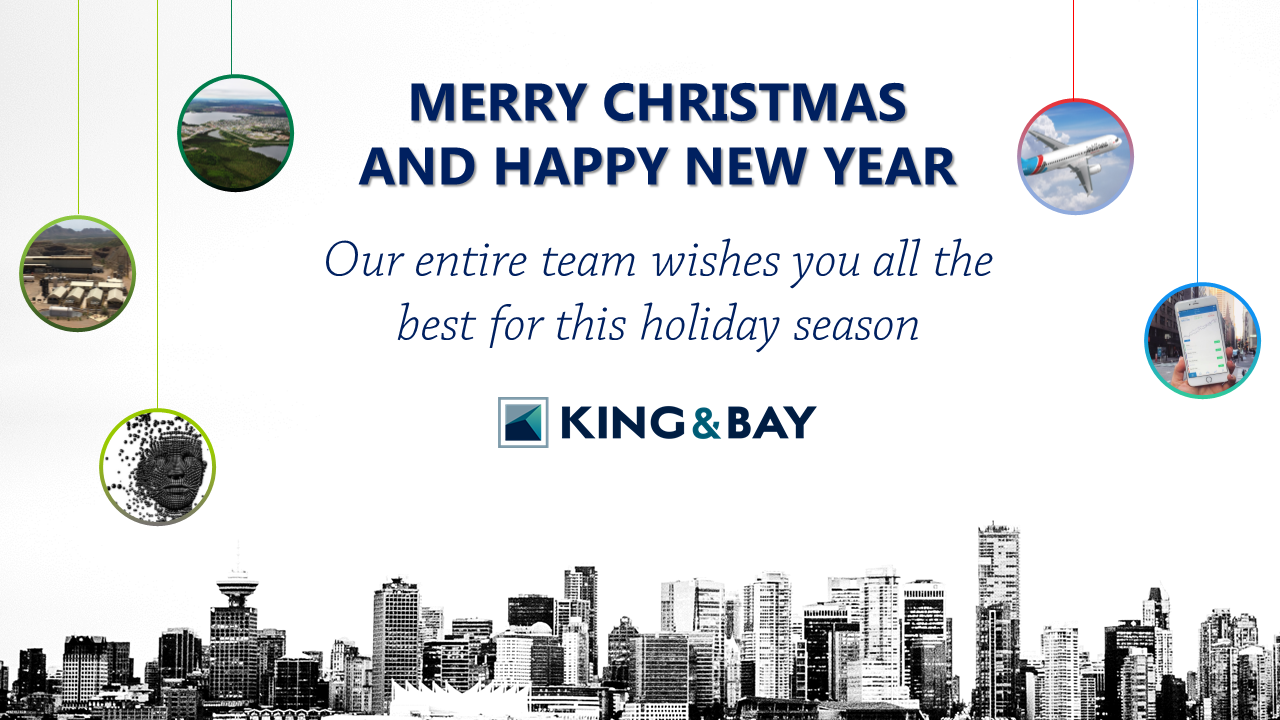 History was made this year as the combined project financing and future commitments received for our portfolio of businesses reached a record C$1 BILLION and counting! I am humbled by the overwhelming support from the extensive network of investors and partners around the globe who share our vision for unlocking the value of our projects.
The joy of the holidays for me is the opportunity to sincerely thank our stakeholders, employees, partners, vendors and leadership teams who have contributed to the success we have realized and formed the foundation upon which we will continue to grow the King & Bay group in 2019.
This past fall, King & Bay launched an employee spotlight campaign showcasing our own talent. Our employees are the center of King & Bay's success, from finance and accounting, corporate development and our legal department – we are well-equipped with the expertise to add value to the next big project.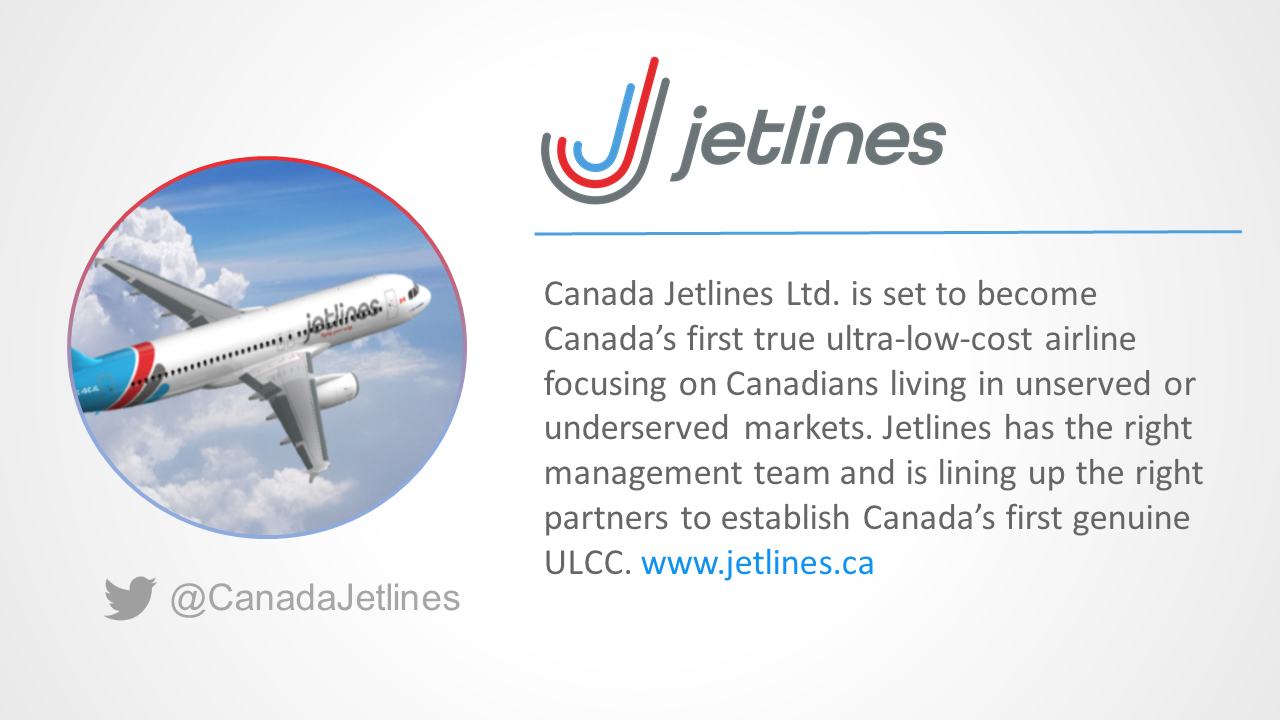 The Jetlines team – led by CEO Javier Suarez, made several key appointments in 2018, including former Southwest Airline executive, Michael Bata to the position of Chief Operating Officer. In record time, Jetlines took several strategic steps required for the future implementation of operating capabilities, such as concluding the lease agreement for two Airbus A320 aircraft, advancing the Transport Canada licencing process, and partnering with Radixx – a world-class reservation system. Jetlines also partnered with Canadian marketing giant, Cossette – a three-time 'Agency of the Year' winner. Cossette will brand Jetlines into a household name and assist Jetlines with becoming Canada's most popular ULCC. Another key milestone was announcing a partnership with the Aéroport Montréal Saint-Hubert in Montreal, Quebec; to be the anchor partner in a new low-cost commercial airport serving the Greater Montreal region. Wrapping up the year, Jetlines announced up to $15 million in financing commitments from a leading European supplier of aircraft, SmartLynx.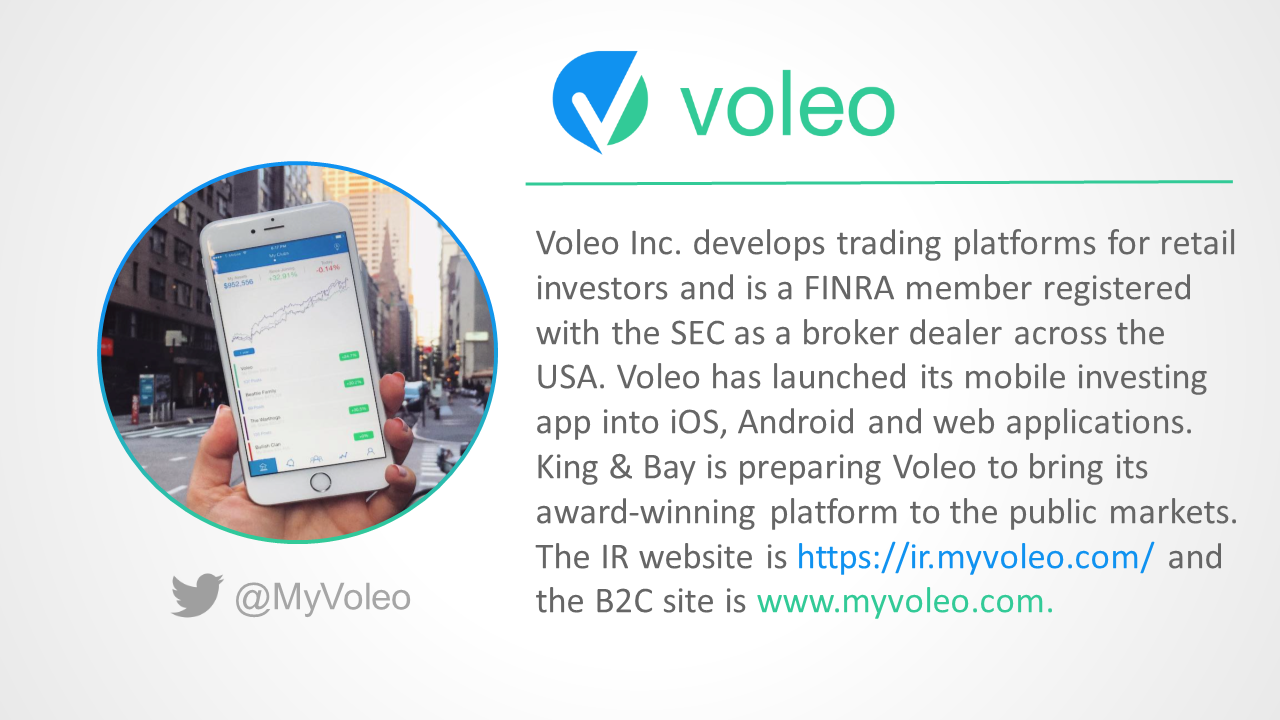 Exponential asset growth was the highlight of the year as Voleo's organic user growth rates reached double-digits month-on-month. With minimal marketing and promotion, Voleo has become a fast-growing social trading app in the United States, with thousands of registered users on its live investment platform. For the second year, Voleo partnered with Nasdaq to conduct a US trading competition using Voleo's SimuTrader platform. Beyond the U.S., Voleo beat out competition from around the world to be selected for Finland's OP Financial Group's Wealthtech Partnership Program. These partnerships represent the positive sentiment shown by Voleo's supporters who share our vision of bringing this award-winning platform to the public markets. In addition, Voleo refreshed its B2C website and launched a brand-new Investor Relations website, as it prepares to go public. Voleo and Logan Resources announced a reverse-takeover transaction, which was approved by shareholders, and is expected to be completed in 2019. After several years of research and development – to build the best social-trading app in the world – the team navigated all the regulatory, legal and technical hurdles to prepare Voleo to go public.
I want to acknowledge the gains by CEO, Thomas Beattie, and his team, for growing the number of users and offering demo presentations around the world to highlight the many advantages Voleo offers to those looking for a ground-breaking FinTech investment opportunity.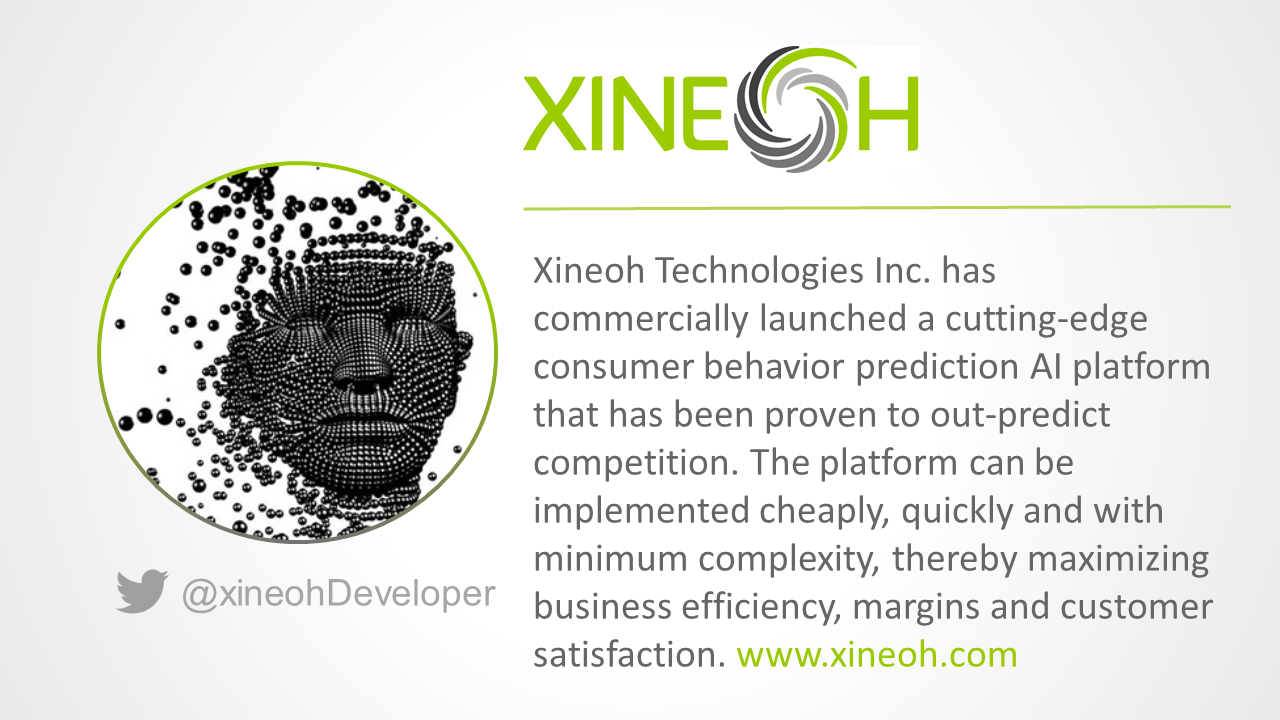 In the world of artificial intelligence, Xineoh Technologies marked 2018 as its year of development and growth. 2018 began with the official launch of Xineoh's platform, which received significant media coverage from South African and international media news agencies, including Independent Online – a major South Africa-based news site, VentureBeat, CNBC Africa and Forbes.com. The platform outperformed off-the-shelf platforms in terms of accuracy, implementation, time and scalability. Xineoh also concluded its first agreement for a paid proof-of-concept with a company with US$100 million in annual revenue. Xineoh's Founder and CEO, Vian Chinner, was a featured speaker at the 2018 Naspers Limited Group Technology Conference, where he presented Xineoh's technology to investors who gathered to learn about pioneers in the broad-based multinational internet and media group space chose by Naspers. Headquartered in South Africa, Naspers is one of the largest technology investors in the world. Throughout the year, Xineoh also grew their leadership team with the addition of Mr. Brennan Wright as Senior Vice President of Sales, and Xenophin (Xen) Lategan and Alan Keat, who were appointed to the Board of Directors. Wrapping up the year on a high note, Xineoh completed a private placement of just over USD$1 million in December. The financing was completed at a price that was more than a 30% premium to the 2017 financing. As interest and demand for this algorithm builds, Xineoh has the potential to evolve into a strong company which is highly scalable in that it can be used in many sectors and with many forms of data, and I can't wait to see how it will grow in 2019.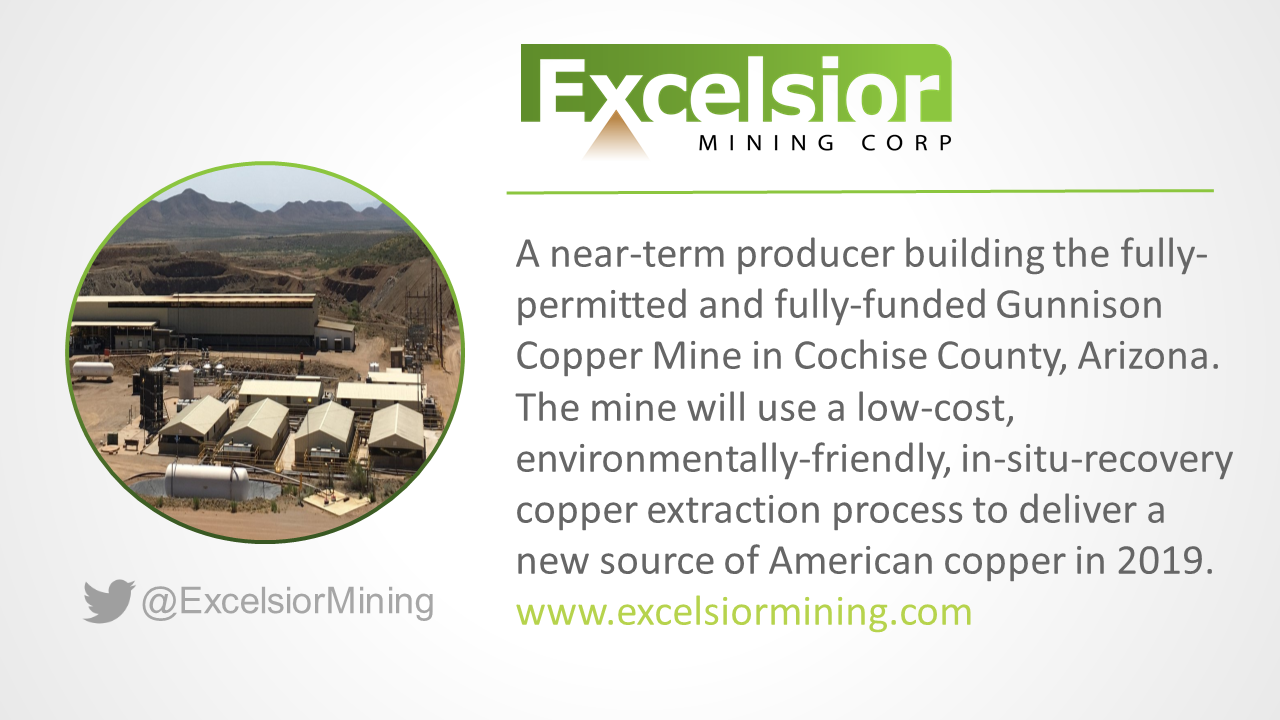 One of the brightest success stories within the King & Bay portfolio is Excelsior Mining. With over C$223 million raised to date and industry leading economics, Excelsior has commenced construction this year at its fully-permitted and fully-funded Gunnison Copper Project. The team – led by CEO Stephen Twyerould, advanced the project's permitting process in record time this year. In addition, a comprehensive project financing package was secured on excellent terms. Excelsior is set to enter commercial production in 2019 and will be the first new copper mine to be commissioned in the state of Arizona in over 12 years. Excelsior will become a major long-term employer within Cochise County for the next quarter century. It cannot be overstated just how few junior mining companies ever reach this point in the development cycle. Since inception in 2010, members of King & Bay's team have worked along side Excelsior's management team every step of the way to help create the right framework for success.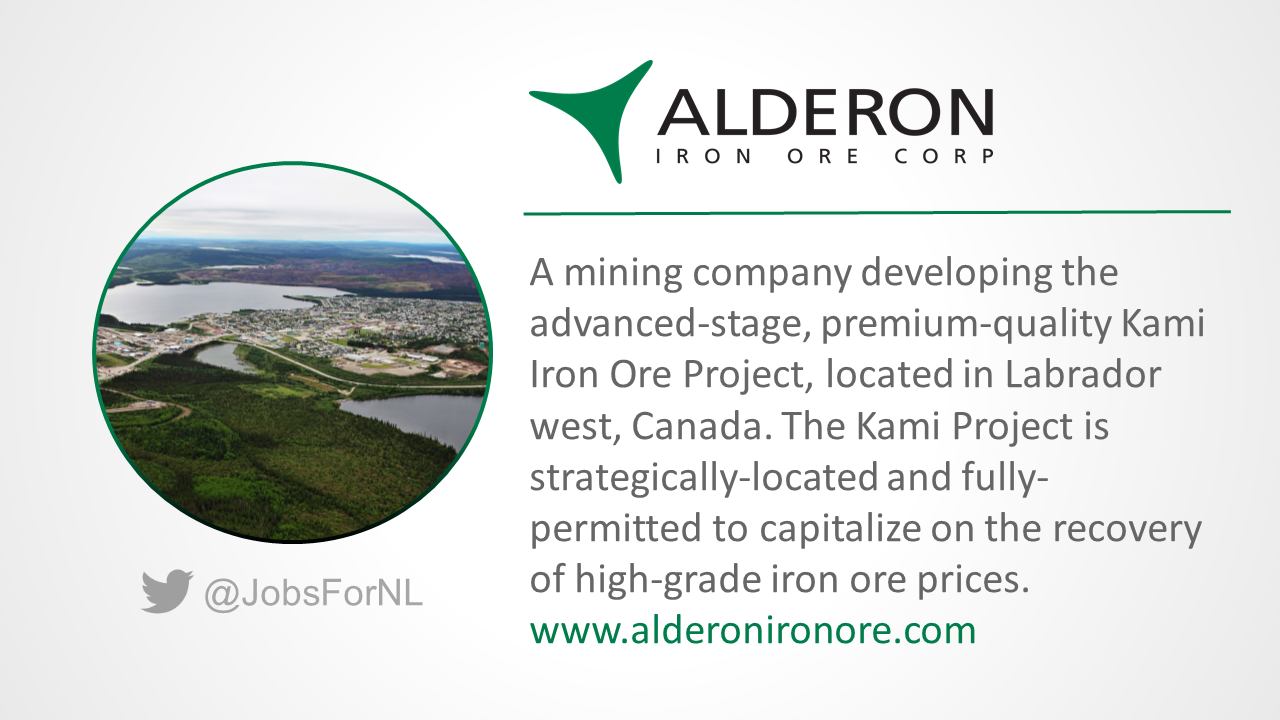 For Alderon, 2018 began with the return of Tayfun Eldem as President, CEO, and Director, to take advantage of improved iron-ore prices, reduced CAPEX requirements, and available infrastructure, to build the advanced-stage Kami Project with strategic partner Hebei Iron and Steel Group of China. Tayfun is based in Montreal where Alderon re-established its Québec office. Tayfun immediately executed a strategic plan that improved the mine economics by updating the bankable feasibility study for the Kami Project. He also led two successful missions to China to work with Chinese banking institutions and stakeholders of the Labrador Trough. With the closing of a US$14 million loan facility from Sprott Resource Lending and the repayment of the loan from Liberty, Alderon received an extended bridge to the completion of project financing. The Alderon family grew this year, with the re-appointment of John Baker, Chairman of Altius Minerals Corporation, and the appointment of Mr. Rolland G. Morier and Mr. Zhou (Wayne), who succeeded Mr. Jeff Wang as President of HBIS Canada.
Looking back on 2018, King & Bay has made significant progress with all of our portfolio companies and I anticipate even more growth and accomplishments next year. In anticipation of an eventful 2019, we now take the time to unwind, as we ring in the new year with our beloved friends and family.